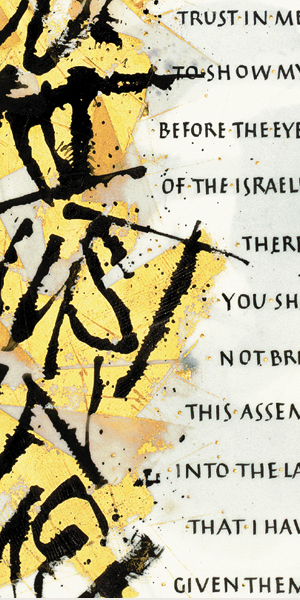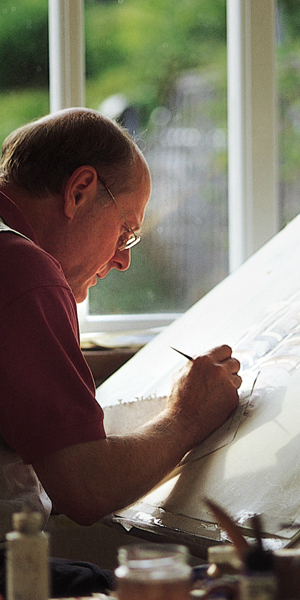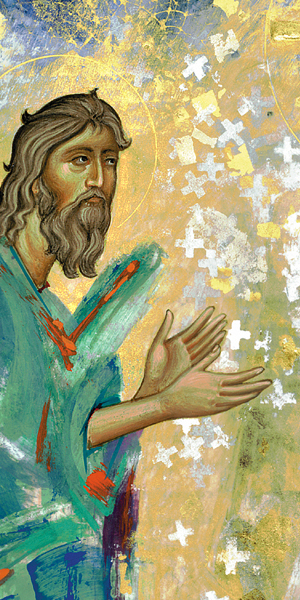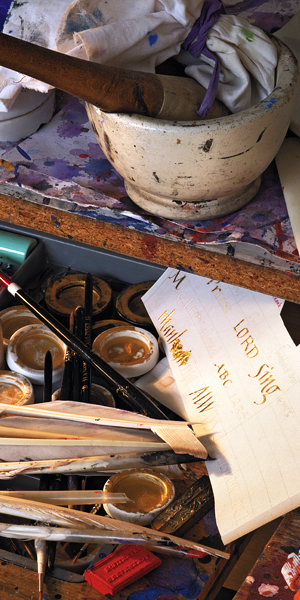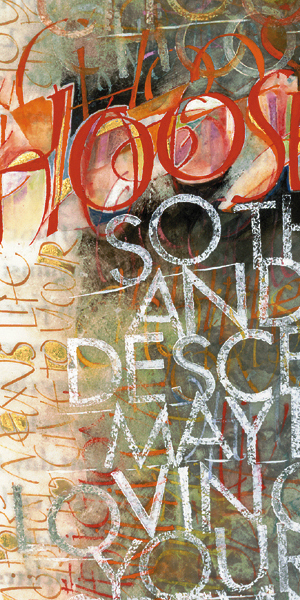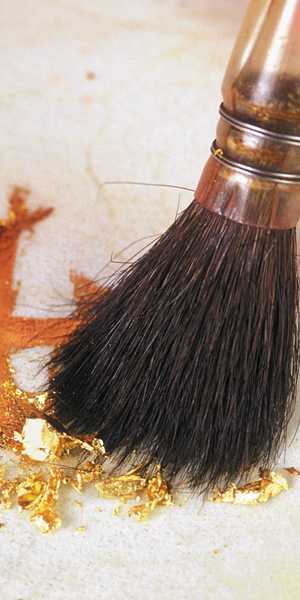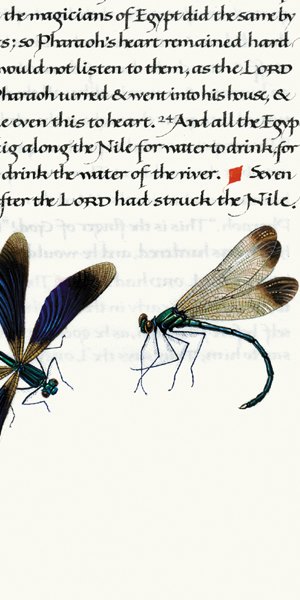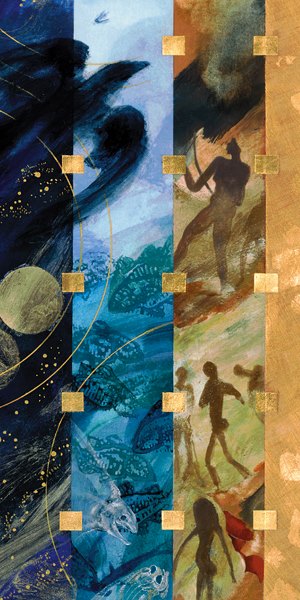 The Saint John's Bible
In 1998, Saint John's Abbey and University commissioned renowned calligrapher Donald Jackson to produce a hand-written, hand-illuminated Bible. We invite you to explore this work of art that unites an ancient Benedictine tradition with the technology and vision of today, illuminating the Word of God for a new millennium.
The Birth of Christ illumination on exhibition in The Saint John's Bible Gallery. Hill Museum & Manuscript Library/Wayne Torborg, Saint John's University, Collegeville, Minnesota, USA.
The Saint John's Bible Gallery features 28 original folios from the Bible and is open from Monday through Friday from 10:00 a.m. until 4:00 p.m.
I

n the

N

ews

SPECIAL ANNOUNCEMENT

The Saint John's Bible Gallery

will reopen to the general public on June 1, 2021. Fully vaccinated guests are welcome to visit without masks. Masks are required for unvaccinated guests.

Gallery Hours:

Mondays through Fridays from 10:00 a.m. to 4:00 p.m.

Closed: Saturday and Sunday

Weekend hours will return in the fall.

The gallery will be closed on Monday, July 5th, and on Monday, September 6th.
I

n the

S

hop
Shop Now
Fine Art Prints