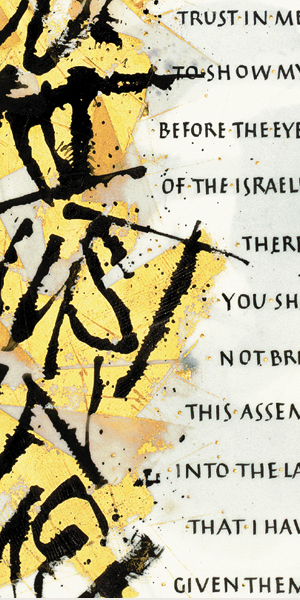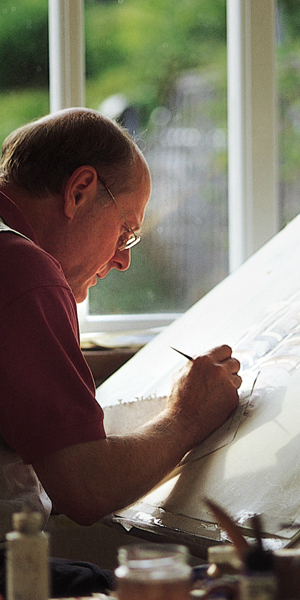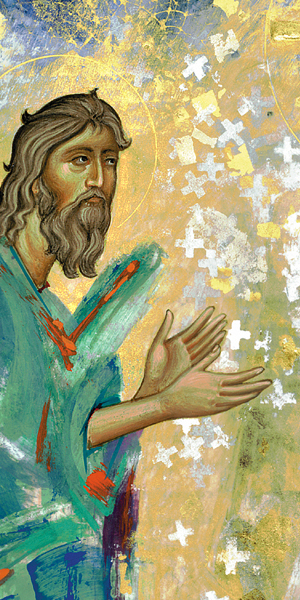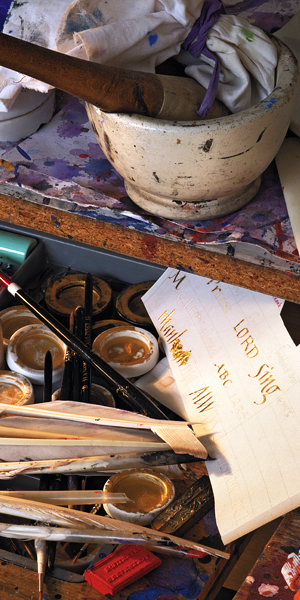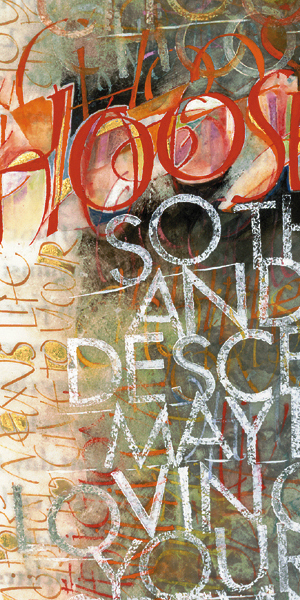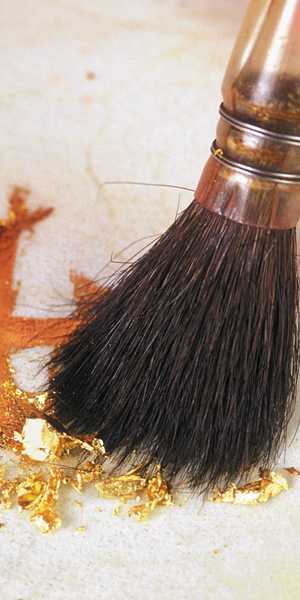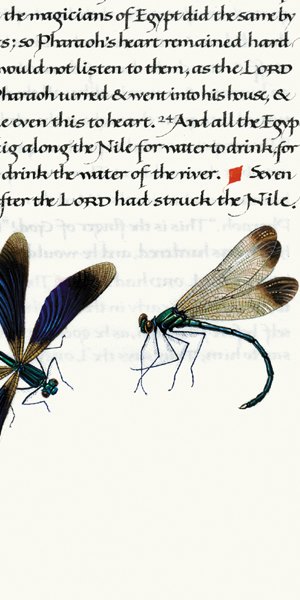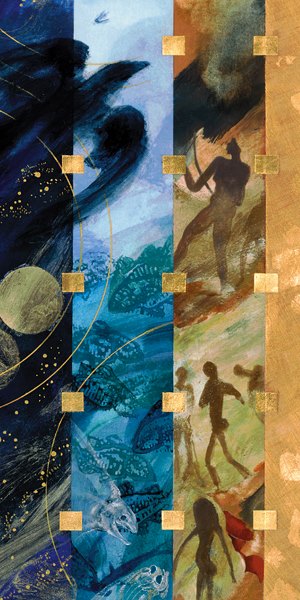 The Saint John's Bible
In 1998, Saint John's Abbey and University commissioned renowned calligrapher Donald Jackson to produce a hand-written, hand-illuminated Bible. We invite you to explore this work of art that unites an ancient Benedictine tradition with the technology and vision of today, illuminating the Word of God for a new millennium.
The Birth of Christ illumination on exhibition in The Saint John's Bible Gallery. Hill Museum & Manuscript Library/Wayne Torborg, Saint John's University, Collegeville, Minnesota, USA.
The Saint John's Bible Gallery features 28 original folios from the Bible. See below for opening times and dates.
I

n the

N

ews

SPECIAL ANNOUNCEMENT

11/23/21 UPDATE: Due to holiday staffing shortages, the Bible Gallery will be closed on Wednesday, November 24, 2021. The Gallery will reopen again on Monday November 29th at 10:00 a.m. The Saint John's Bible

Gallery is open to the general public. There is no admission fee and no appointment is necessary for self-guided tours. Masks are strongly encouraged, but not required, for vaccinated guests visiting the gallery. Unvaccinated guests are required to wear a mask. Guided tours are available by reservation only via e-mail at

tternes@csbsju.edu

.

Gallery Hours:

Mondays through Fridays from 10:00 a.m. to 4:00 p.m.

Starting Saturday, September 11 through December 11, the Bible Gallery will be open on Saturdays from noon – 4:00. There are no Sunday hours.

The gallery will be closed on the following days in 2021:

Monday, September 6th

Thursday, November 25

Friday, November 26

Saturday, November 27

December 24 through January 1
I

n the

S

hop
Shop Now
Fine Art Prints