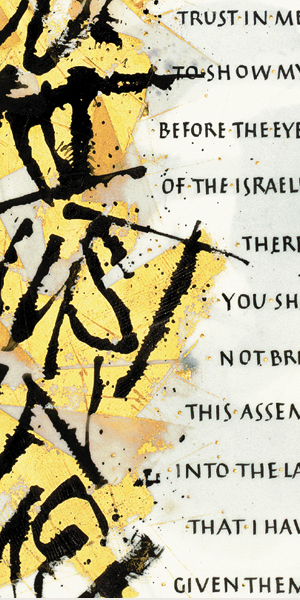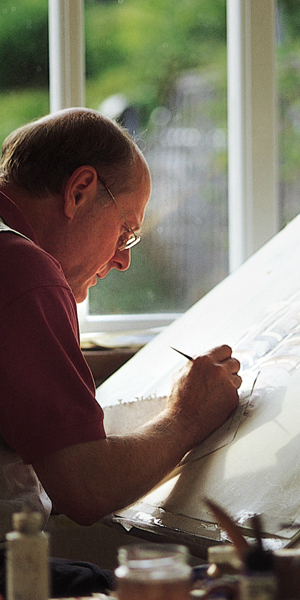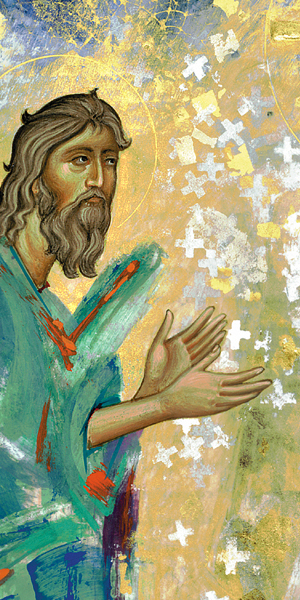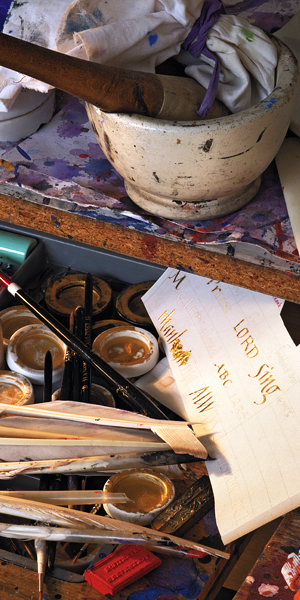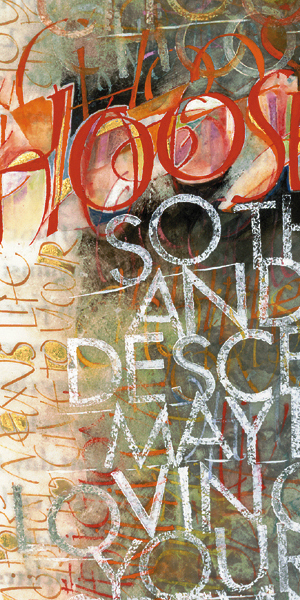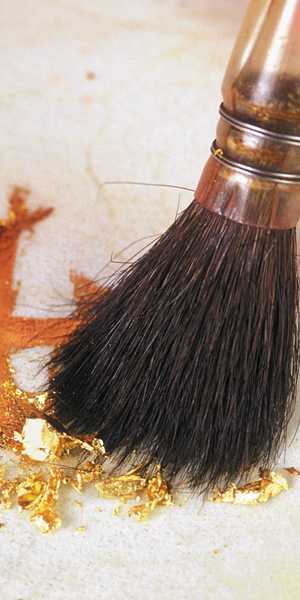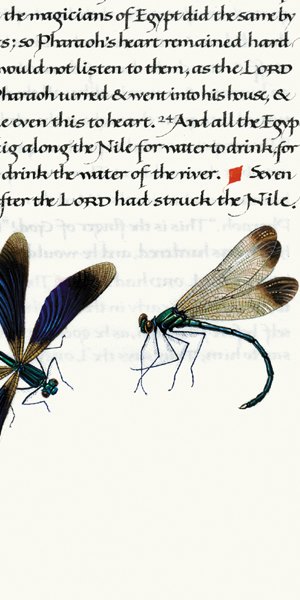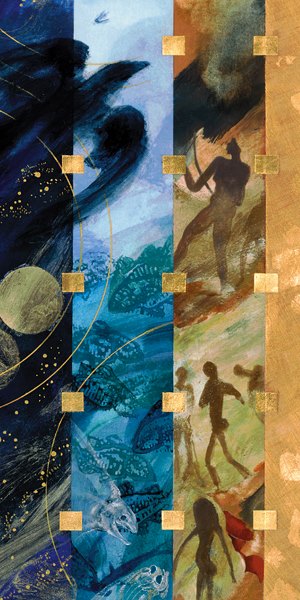 The Saint John's Bible
In 1998, Saint John's Abbey and University commissioned renowned calligrapher Donald Jackson to produce a hand-written, hand-illuminated Bible. We invite you to explore this work of art that unites an ancient Benedictine tradition with the technology and vision of today, illuminating the Word of God for a new millennium.
The Birth of Christ illumination on exhibition in The Saint John's Bible Gallery. Hill Museum & Manuscript Library/Wayne Torborg, Saint John's University, Collegeville, Minnesota, USA.
The Saint John's Bible Gallery features 28 original folios from the Bible and is open from Monday through Friday from 10:00 a.m. until 4:00 p.m.
I

n the

N

ews

Original Folios on View

The Dixon Gallery and Gardens, Memphis, TN is hosting an exhibition of 74 original pages from

The Saint John's Bible

.

Illuminating the Word, The Saint John's Bible

is on exhibition in the galleries through January 10, 2021. Selections from all seven volumes are on display along with tools, materials, and sketches used in creating the original. Advance reservations are required, and you may learn more at

www.dixon.org

.

Print Exhibition

Despite the pandemic, churches around the country are still finding ways to share The Saint John's Bible in their communities. Saint Matthew's Episcopal Church in Louisville, KY will be hosting an exhibition of 25 framed prints along with a full-size copy of the Gospels and Acts volume this coming December. The prints will be available for viewing by appointment from December 6 through December 31. Visit

http://www.stmatthewsepiscopallouisville.org/

for more details.

SPECIAL ANNOUNCEMENT: The Saint John's Bible Gallery will be closed to the public beginning Tuesday, March 17, 2020 until further notice. Please continue to check this website for updates as the response to the COVID-19 virus develops.
I

n the

S

hop
Shop Now
Fine Art Prints